Gary Adderton

I am a teacher of Computer Graphics and Design at Rosny College in Hobart. Gary's been in the press a bit of late. See Mercury page 3, 24/6/99 & Mercury 15/4/98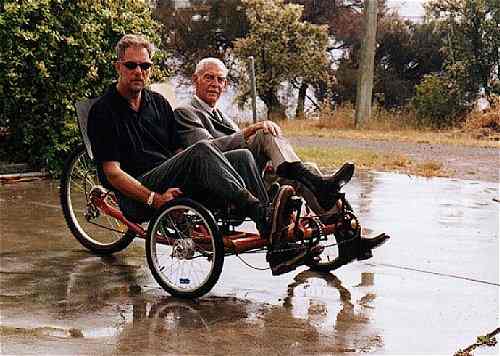 Here is the latest pics of the bike in action. Below shows Sandy and I, she is about 6 foot tall and I 6 foot 5 inches tall so we are about the biggest that you would get on this trike. It's a lot of fun to ride together like this.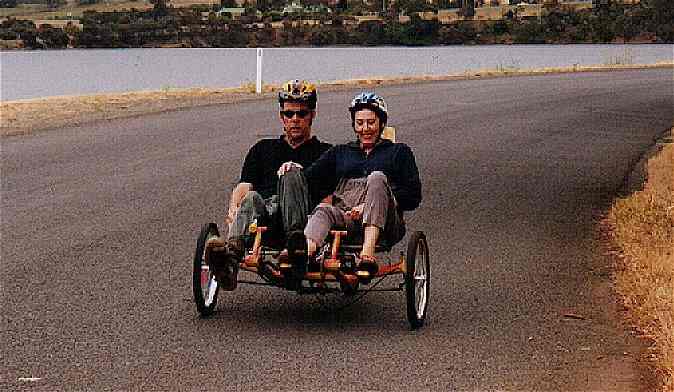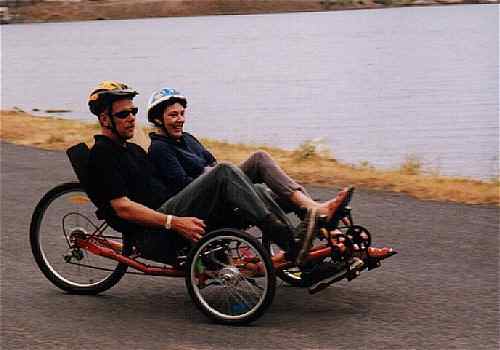 Overall width is 1200mm, I want to make it 1100mm
Wheelbase is 1200mm and I have just broken the central axle but have a new design under construction.
I would like to comuunicate with others on recumbent ideas so feel free to Email me.

Saturday, 24 July 1999