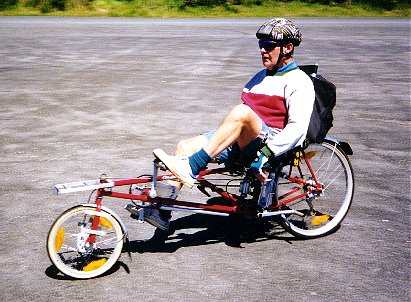 Having a test ride before we set off.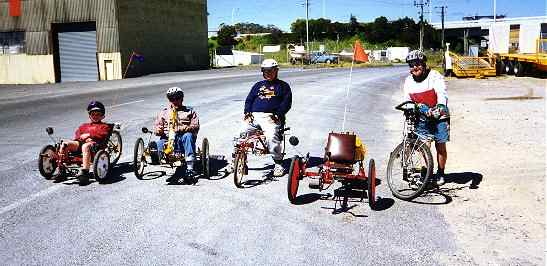 Taking a break. (No it isn't a busy road!)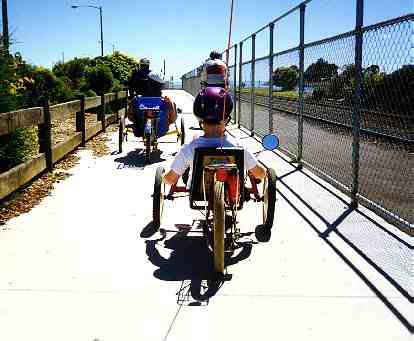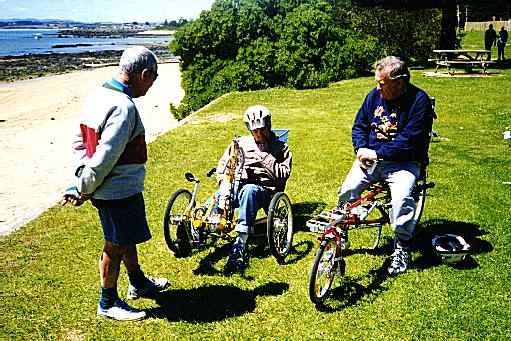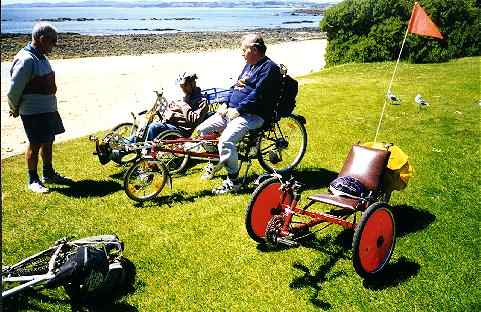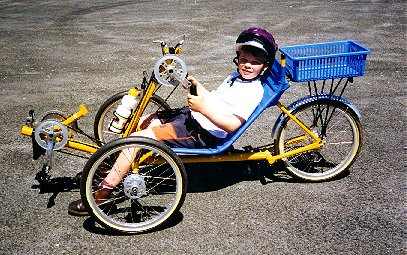 Chris trying out the new trike.

Here are a few closeups of Neils trike. The hand pedals and just the left foot pedal drives, the right foot used to activate the 2 front drum brakes.