Richard Hoad
This page is only in the first stages of production and includes 27 inline pictures of the bike with a little description. Even though it will take a while to download I hope you see that it is worth the wait.
Specifications:
Long Wheel Base Under seat steering home-built Recumbent bike.
Rear Wheel 26" Sachs 2x6 hub
Front Wheel 16"
All joints are gas brased
2 pack paint finish
A 'cut and paste' to show what the design will look like before final assembly.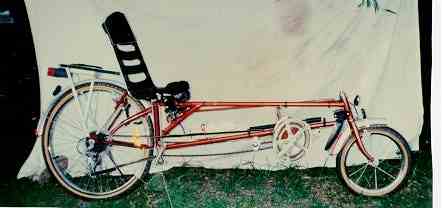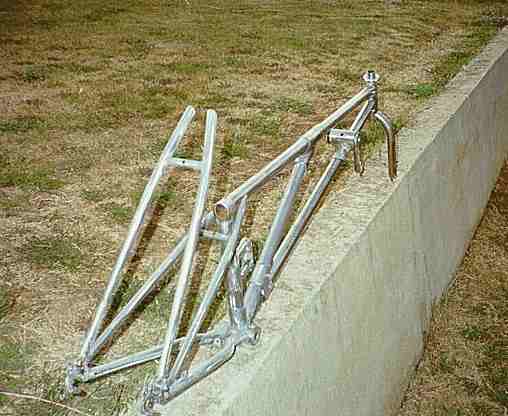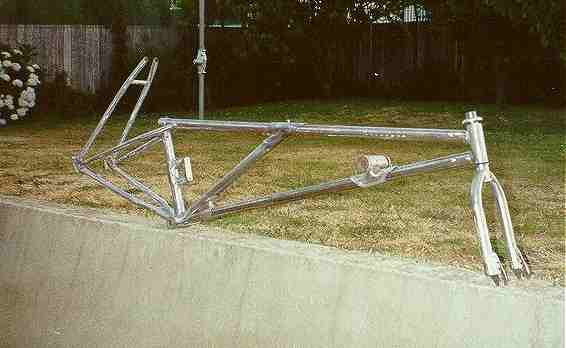 Rear frame is from an ex upright bike.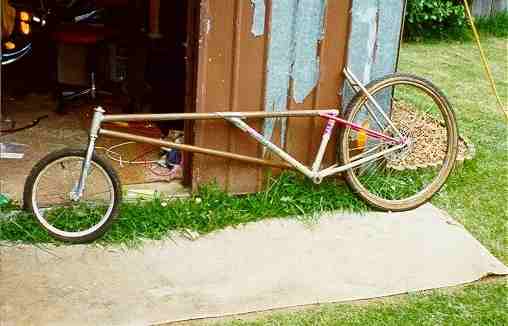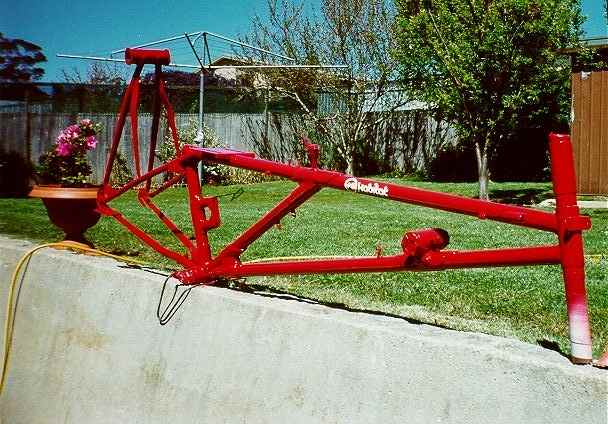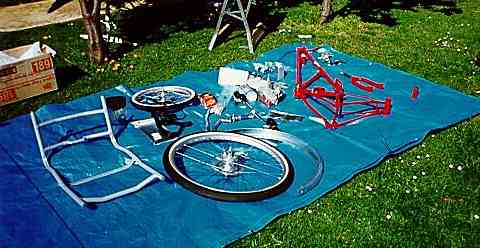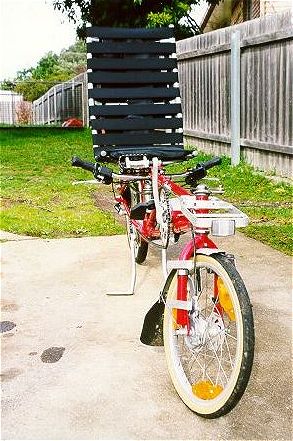 Quick release for the seat is a rear hub QR axle.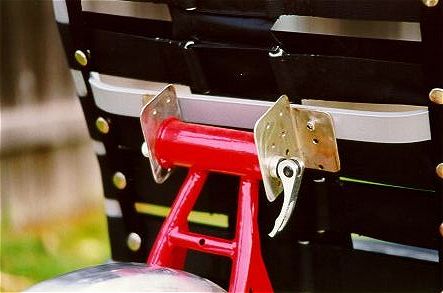 Handle on the left is for pushing the bike up steep un-ridable hills. Seating material is automotive seat belt fabric. The ends are sown and a small tube inserted in each loop.The belts are held together with plastic cable ties and belt seperation is maintained using a vertical strip of material clipped to each belt.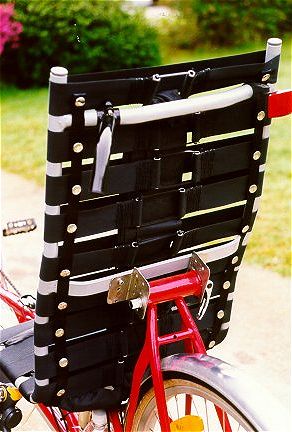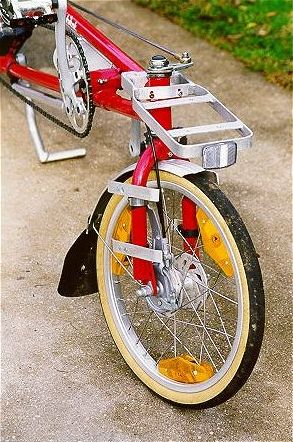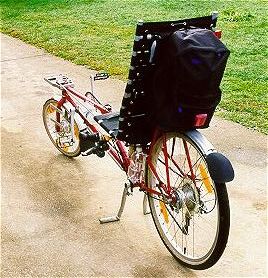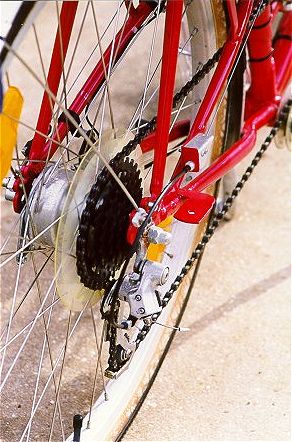 Chain guide and bike stand all in one. A rear bike cog is heat shrunk tight onto a sealed bearing which sits over the ex pedal axle. The stand is 2 left hand pedal arms modified a little and held up by bungee cord.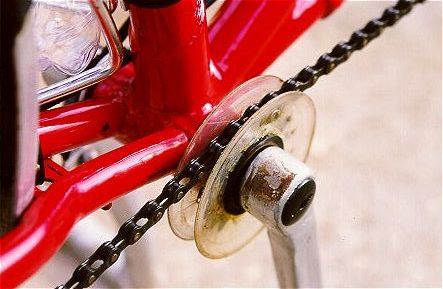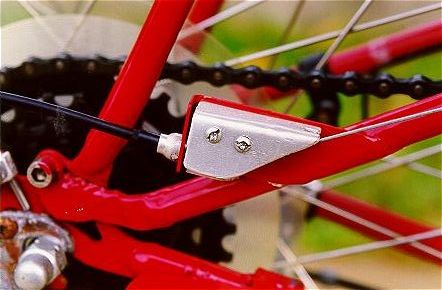 Handlebar pivot is made from a normal bike streering head.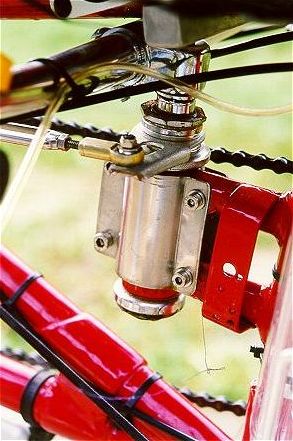 Rear view mirror takes a little time to get used to at first but is functional.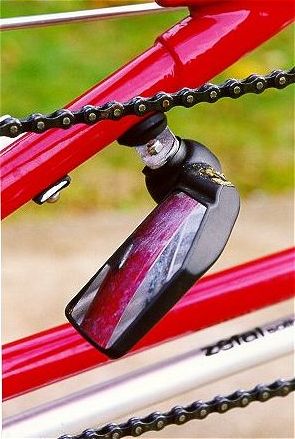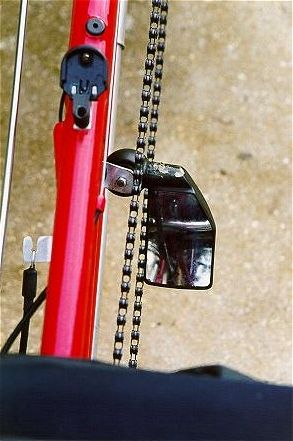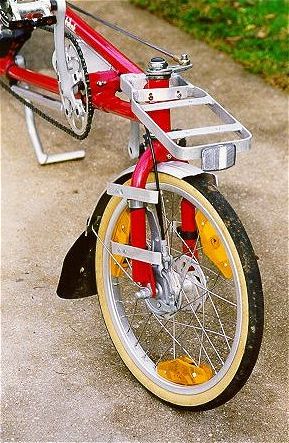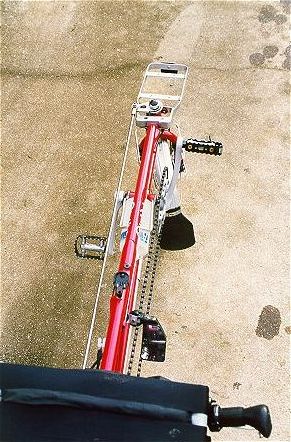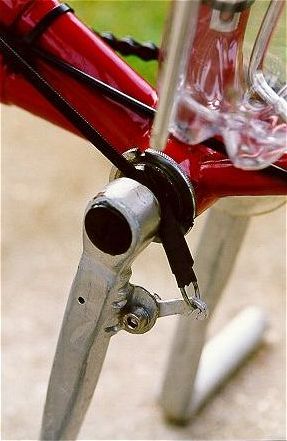 The handlebar end's are made to be held out at the extreme outside. The handbrake handle has bolted to it's end 2 cable guides often see between a brake cable outer and the hand brake lever. The end of the handlebar is a car gear knob with twist shift gear controls.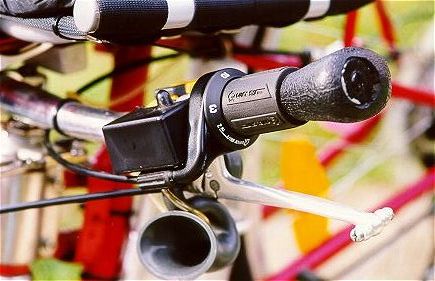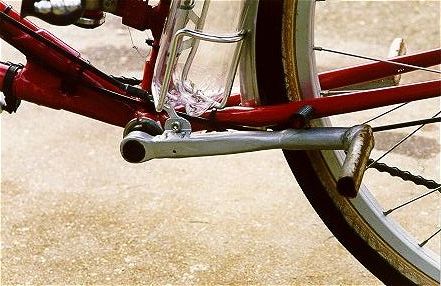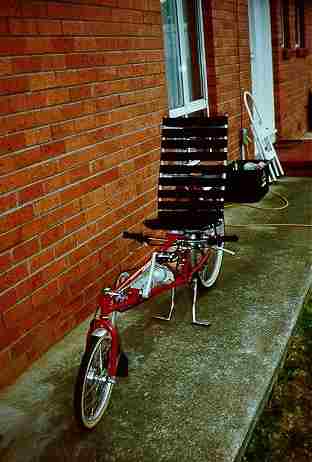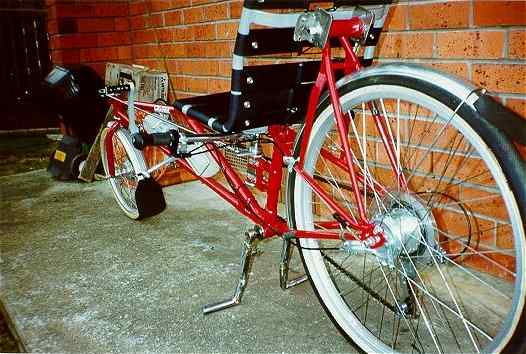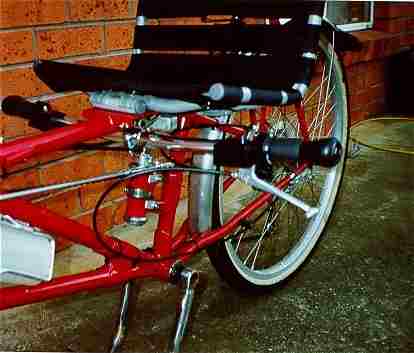 Sunday, July 18, 2004